Ville Rinkineva appointed Development Manager at Finnpilot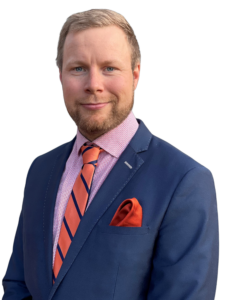 LL.M. Ville Rinkineva (30) has been appointed as Development Manager at Finnpilot Pilotage Oy. In his role as Development Manager, Rinkineva will be responsible for the development especially at the Bothnian Sea and the Archipelago Sea – Gulf of Bothnia pilotage areas.
Rinkineva joins Finnpilot from the Finnish Transport and Communications Agency, Traficom, where he has worked as a Special Advisor in maritime affairs.
"We are delighted that Ville Rinkineva will join us. Ville has extensive knowledge of both the environmental and legislative aspects of maritime industry. At the same time, he knows our stakeholder groups inside out. Ville's background provides an excellent starting point for working on various pilotage-related development tasks," says Finnpilot's Pilotage Director, Sanna Sonninen.
"Smooth pilotage operations are the backbone of Finland's imports and exports, ensuring safe shipping. Finnpilot is an agile organization that keeps up with the times and listens to the needs of its stakeholders. That's why I am very excited to start in my new role. I am looking forward to getting to know the work and everyday life of pilots and pilot boat operators and working with top maritime professionals," says Ville Rinkineva.
Ville Rinkineva will assume his post on October 19, 2023.
For more information, please contact:
Sanna Sonninen, Pilotage Director, at sanna.sonninen@finnpilot.fi
Kari Kosonen, Managing Director, at kari.kosonen@finnpilot.fi